When life gets busy, it becomes increasingly difficult to keep track of things. When you try to piece your life together in shambles, each decision will be a product of your own desperation. And we all know that drawing insights from our agony only add fuel to the fire.
It's impossible to put your entire focus to change every aspect of your life all at the same time. It's a waste of time and energy, and frankly, you'll only expose yourself to unnecessary stress that can lead to a number of health risks.
Like domino effect, nailing down even the most microscopic task can either make or break you, depending on your approach. A person can go two ways:
She plans ahead and moves to a regular rhythm to her day or week or;
she goes with the flow and ride life's roller coaster without a clear purpose in mind.
There's nothing wrong with these behaviors as long as you have a few tricks laid down to chain your habits together and incorporate them in your routine.
Charles Duhigg, author of The Power of Habit, refers to these "tricks" as keystone habits and defines them as "small changes or habits that people introduce into their routines that unintentionally carry over into other aspects of their lives."
Echoing the same sentiment, Benjamin P. Hardy of The Mission, a sub-community of content network Medium, also cited that a keystone habit can spark an average person's journey towards wellness in his article on productivity:
A person might start exercising once per week, and unknowing begins eating better and being more productive at work. She begins smoking less and showing more patience with her colleagues and loved ones. She uses her credit card less, feels less stressed, and has increased motivation toward her goals. The ingrained patterns in her brain reform and she becomes an entirely different person. All because she started exercising once per week.
Keeping a journal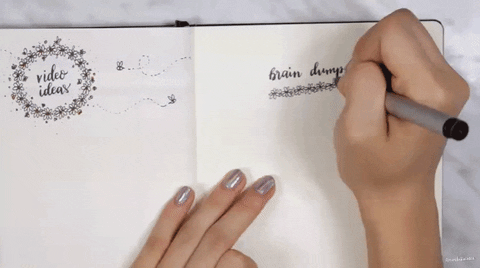 Journaling can be one of the most dominant and effective practices that can help you embrace life a little better. Yes, it's hard to pin down because it takes some (read: a lot) getting used to but once you've set your mind to it, you will begin to actively participate with the information, ideas, and even emotions you encounter in a very meaningful way. What you write, you learn.
Nowadays, information is well within our reach; it becomes available with just a few taps on the screen. In fact, we consume a paramount of facts and figures in a span of a day for the sake of knowing, not remembering. Unfortunately, we've put aside learning in exchange for meaningless quantity of any sort.
While technology has benefited from our own laziness, it's not too late to turn things around. Productivity app todoist said passive learning can be reversed through regular journaling as a means to "train our attention and strengthen neural pathways."
todoist has also taken notes from Judy Willis' paper on reflective writing, which shows there is improved decision-making and critical thinking when writing becomes a habit:
The practice of writing can enhance the brain's intake, processing, retaining, and retrieving of information… it promotes the brain's attentive focus … boosts long-term memory, illuminates patterns, gives the brain time for reflection, and when well-guided, is a source of conceptual development and stimulus of the brain's highest cognition.
 If you want to develop a productive (and creative!) flow in your life, disconnect and start jotting down. Get lost in the sea of your own ideas and engage in them as they crystallize. As soon as you get used to the habit, and pray tell you're doing well, you'll eventually become the person you've always intended to be.
Here are more reasons why you should never miss a day of your journaling:
1. What you want to achieve, put it in writing.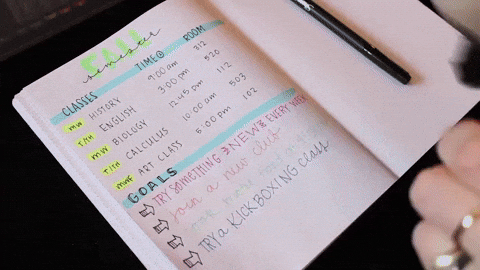 We know it's a shallow, and rather overrated advice that triggers your boiling point. But banality, in rare golden moments, can offer real insight into how your brain actually works in the goal process. Scribbling down every step of your progress can help you identify what you should prioritize and what you should let go of.
2. Discovering your creative potential.
Real talk: corporate culture perpetuates subordination (a.k.a. living on other people's terms), BIG TIME. Benjamin Hardy counted the ways how we function as humans in the digital age, emphasizing that "their days are spent achieving other people's goals", and unconsciously having an organized lifestyle opposite "work-life balance":
 Most people wake up and immediately check their phone or email. In spare seconds, we hop on Facebook and check the news feed. We've become addicted to input. Or in other words, we've become addicted to reactively being guided by other people's agendas.
Learning is completely absent here; it numbs the mind when it should be fed and reframed.
On the other hand, journaling can help you refocus. Instead of checking your social media and email in your free moments, write in your journal for at least 30 minutes upon waking up, before going to bed or every chance you get. You'll be surprised at the bust of ideas lingering in the back of your mind.
At some point in time, you'll be in control of your thoughts and may even breakthrough in the creative projects you've always wanted to pursue.
3. Less is more.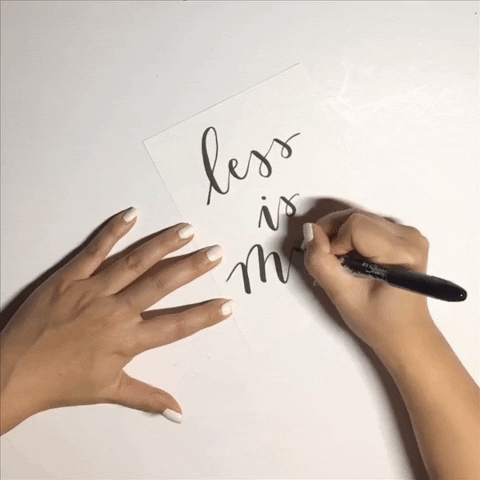 Tying the two together manifests a clear path towards your goals. As you review and rewrite your goals; your dreams become bigger and closer to real life.
Along the way, you will begin to kick your bad habits. Instead, you will invest more in what is necessary, like planning your next action and intensifying your learning process. Normally, this includes exercising, eating healthy, sleeping early, and practicing a life of gratitude.
4. There is peace of mind in slowness.
The most important lesson you can make the most out of journaling is time.
As cliche as it sounds, time is gold. Writing helps you realize rushing through things is a waste of energy (and time), especially when life reaches its busiest. Stress is the enemy of a peaceful and stable life, leaving you prone to self-doubt and sticking to a habit of getting overwhelmed with life as a whole.
As todoist said, journaling should be treated as an "investment in your productivity rather than a detractor from it."